How to Spend Memorial Day in Springfield, MO
We Are Fortunate to Have Springfield National Cemetery
There are over 15,000 veterans buried at this cemetery. Learn about some of these fallen heroes and the sacrifices they made.
A Poppy and Her Brother
When the U.S. entered WWI in 1917, Moina Michael felt compelled to leave her post as a University of Georgia professor. She volunteered at the training headquarters for overseas YWCA workers in New York.
Inspired by John McCrae's poem, In Flanders Fields, she wrote her own poem We Shall Keep the Faith. Knowing that her brother forever laid among the battlefield poppies, she purchased a silk poppy from the local Wanamaker's to wear on her lapel. Soon others, arriving at the YWCA to bid farewell to their loved ones headed to battle, crowded around her desk, inquiring how they too could wear a poppy.
The poppy was so popular that in 1922 the Veterans of Foreign Wars (VFW) adopted the poppy as its official Memorial Day's flower.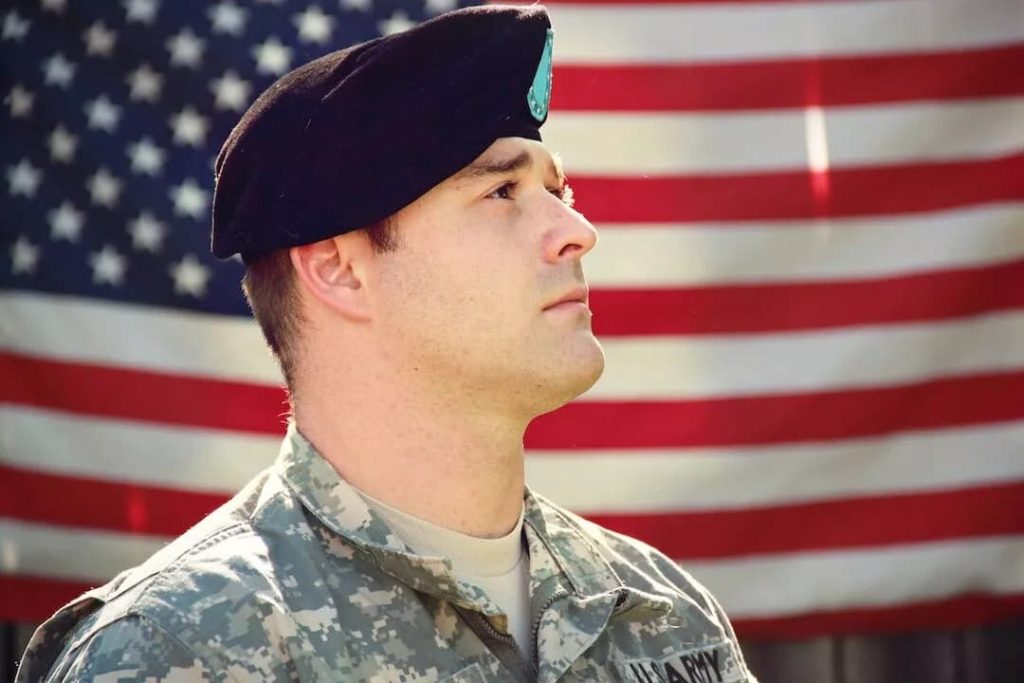 Springfield, MO Memorial Day Celebrations
Unfortunately, Memorial Day Ceremonies have been canceled for May 25, 2020, because of the COVID-19 pandemic.
But you can create your own celebration.
Why not drive through the Springfield National Cemetery at 1702 East Seminole Street to honor our veterans?
You can get a grave locator at the Maintenance Building next to the visitor parking area.
Go to SECTION 30, SITE 2376A.
You are now at the gravesite of nineteen-year-old Cpl. Roland K. Manley killed during the invasion of Sicily on July 13, 1943.
His twin brother, Ralph, a lifetime Springfield resident known for his joy of passing out silver dollars to everyone he met, was training as a paratrooper when his brother was killed.
The two boys decided during their senior year at Springfield High School to enlist in the Army. Since the Army had a policy placing brothers together, they went into separate divisions.
They both became paratroopers, Roland earning his wings first. His first jump during the invasion of Sicily ended in tragedy when his plane, along with eighteen others, were shot down by the American Navy.
His brother, Ralph, continued to fight eventually parachuting on D-Day. He returned to Springfield in 1945, where he became a successful businessman. He was elected to the city council in 1999. Ralph passed away on May 6, 2019, and is buried in another cemetery.
Other Notable Springfield National Cemetery Graves
You can continue to honor our fallen by visiting these sites.
SECTION 30, SITE 2073
Gen Ralph Emerson Truman, 1880-1962
U.S. Army Major General
Learn More
SECTION 30, SITE 2375
Jack Williams, 1924–1945
World War II Congressional Medal of Honor
Learn More
SECTION 29, SITE 332
Fred H. McGuire, 1890–1958
Philippine Insurrection Congressional Medal of Honor
Learn More
SECTION 26, SITE 1357B
SGT Harrison Collins, 1836-1890
Civil War Congressional Medal of Honor
Learn More
SECTION 24, SITE 1696
Patrick Henry Pentzer, 1838–1901
Civil War Congressional Medal of Honor
Learn More
SECTION 4, SITE 207A
Orion Perseus Howe, The Little Drummer Boy, 1848–1930
Civil War Congressional Medal of Honor
Learn More
Springfield National Cemetery History
Just months after the U.S. inaugurated Abraham Lincoln, the first major Civil War battle west of the Mississippi occurred in Springfield at Wilson's Creek in 1861. This significant battle took the first Union General to die in the Civil War, Brigadier General Nathaniel Lyon.
Seven years later, Springfield National Cemetery was established on a plot of prairie land where many Wilson's Creek soldiers were buried.
After World War II, the Department of the Army expanded the national cemetery to be:
There are also five Buffalo Soldiers buried here.
Final Thoughts
Despite the COVID virus canceling Memorial Day celebrations, we can still memorize those who fought for our country—a fight that continues today.
Instead of sitting home, you can drive through the Springfield National Cemetery and see rows upon rows of American flags waving in the wind. Visit the honorable sites mentioned here and give them a moment of silence.
And if you have some poppies, they would appreciate those too!
We hope you enjoyed this article and found it helpful during these stressful times. And if you want to learn more about us, or have a question, just give us a call at (417) 815-5865.
?? Happy Memorial Day! ??