In today's time, many people are concerned with their environment and how it is being treated. To help the environment, we offer pickup service for appliances and other items that you can recycle, like electronic equipment.
Appliances can pose a challenge to get rid of once they stop working. Unlike regular waste, you cannot simply toss appliances into the trash. At the same time, appliances can take up a lot of space, and allowing them to remain in your home can mean you do not have space to replace them. For these reasons, it is essential to consider appliance recycling.
If you have old appliances that you are looking to get rid of, you should consider appliance recycling.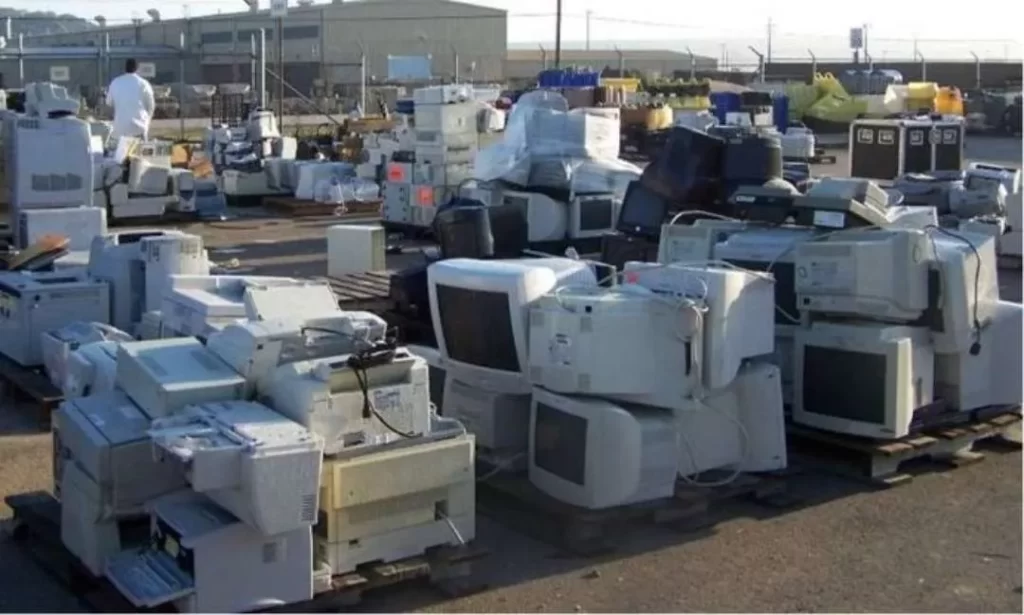 Appliance Recycling Benefits
1). Helps recover scrap metal
Appliances are made up of a significant amount of steel, aluminum, and other metals. Even if the outside of your appliance is damaged, metal can still be harvested from the inside.
Recovering metal from old appliances reduces the need to mine for new materials, making it an environmentally positive action.
Scrap metal is one of the most recycled forms on the planet. Appliances are great for recycling because they can reduce costs for new appliances.
Recycling scrap metal also saves landfills of trash, which is very helpful in reducing global warming.
We also provide pickup service for other items, such as televisions, computers, microwaves, dishwashers, washing machines, air conditioners, furnaces, and electronics.
2). Keeps chemicals out of the air
Chemicals released into the environment are one of the leading causes of global warming.
One harmful chemical, hydrochlorofluorocarbon (HCFC), is found inside refrigerators.
When these appliances are recycled, HCFCs are recovered before they have a chance to pollute the atmosphere. Thus, with proper recycling techniques, hazardous chemicals are not released, which helps to prevent global warming.
Preventing air pollution is one of the main reasons why Springfield residents should recycle their old appliances. Doing so will save thousands of dollars in energy costs and reduce carbon dioxide emissions that contribute to climate change.
By keeping harmful chemicals out of landfills and incinerators, recycling appliances keeps them from polluting the earth. Chemicals released into a landfill accumulates over time and pollute soil and water. If these chemicals are emitted through incinerators, they pollute the air we breathe.
3). Protects the Ozone Layer
Springfield residents who recycle old appliances are helping protect the atmosphere's ozone layer. By recycling, you help keep refrigerators out of the air, which can prevent damage to this protective layer.
Ozone depletion is harmful because it allows ultraviolet radiation to reach the earth's surface, so recycling appliances help you contribute to a healthier environment for everyone.
4) Protects Natural Resources
By recycling appliances for metal and plastic, you also reduce the need to mine for natural resources.
When you deliver appliances at a facility location, you help protect natural resources that we can save instead of making new appliances or other consumer goods.
For example, plastics from old appliances may be made into nets for basketball hoops or parking lot bumpers. At the same time, metals can be used to create new automobile parts like beams and girders.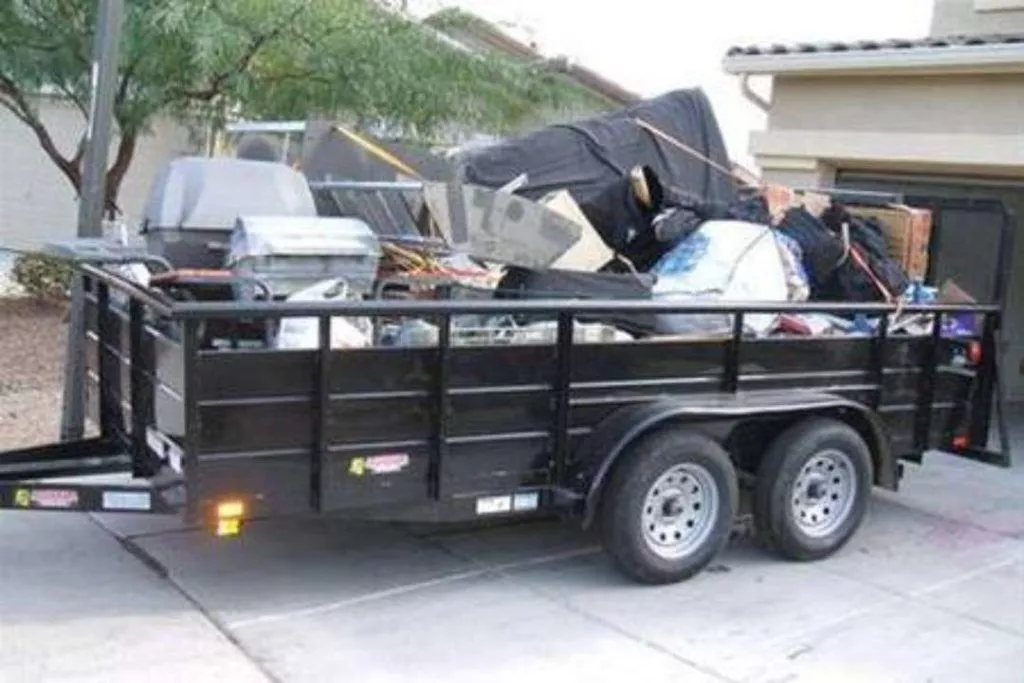 Our removal services can help
Did you know that Americans throw away more than 14 million computers and 17 million other full-sized appliances each year? Most of these items are headed for landfills, where they sit for decades.
We offer a wide variety of services, including the pickup and disposal of appliances for Springfield, Missouri homeowners, and businesses. Our job is to dispose of your items with care while following the responsible recycling guidelines of the city of Springfield.
1. Reduce your carbon footprint by recycling appliances that would otherwise end up in landfills or incinerators.
2. Protect the ozone layer by removing chemicals from old appliances before these harmful substances are emitted into the atmosphere through landfills or incinerators.
3. Keep natural resources intact by recycling metal and plastics instead of producing new appliances or other consumer goods.
4. Protect groundwater by keeping hazardous chemicals out of landfills and incinerators.
5. Save money on energy costs by recycling appliances that no longer work instead of discarding them, which is costly for fuel and power usage.
6. Help create new jobs by keeping money in the local economy when you hire a local business to recycle your items instead of using an out-of-state company.
7. Keep all recyclables, including glass, plastic, aluminum, and steel, out of landfills where they can harm human health due to odor and pollution.
8. Our services also take your electronics so they can be disposed of or reused.
9. Know that your appliance is put back into service where it can become functional again.
Why choose our Springfield, MO junk removal service?  
We recycle over 90% percent of all items we pick up, such as computers, televisions, appliances, tires, batteries, electronics, and everything else we accept at no extra cost to you!
We provide the most dependable junk removal service in Springfield, Missouri. Whether you need us at your house or business, our schedule is flexible and tailored to fit your needs. We always show up on time without fail.
Our prices are fair and reasonable because we know how valuable your time is. You don't have to worry about hidden fees. Instead of worrying about the cost, you'll be relieved that the job is done quickly with little effort on your part.
We are not fly-by-night operations. We've been in business for decades, and we take the profession of junk removal very seriously. We understand that you depend on us to take away the junk so you can focus on more important things.
Appliance recycling questionse
Final Thoughts
The benefits of appliance recycling are evident for anyone who wants to impact the environment positively.
Recycling prevents global warming by keeping harmful chemicals out of landfills and incinerators, keeping natural resources from being used for new appliances, and protecting the ozone layer by keeping refrigerants out of the air.
It's time to remove those old appliances sitting in your garage, taking up space that you no longer need.
Contact us at (417) 815-5865 or complete our online form to schedule an appointment to pick up your old appliances, furniture, and any other waste disposal you may need.