Junk Pick Up: Expectations vs. Reality
Tips for Hiring the Right Junk Pick Up Servic
Do you know who is on the other end of the phone when you call a junk pick up company? Are you absolutely sure they can pick up everything and anything you need them to including hazardous was
But how do you know if you're hiring the right junk pick service? Keep reading for some handy tips to make sure you and your junk items will be in good hands.
What We Do
It's easy to understand why most people have junk in their garage and basement. There's always that one couch or that one chair that everyone has just lying around. But do you ever think about how you're going to get rid of your junk? How you're going to empty that one room where everything is piling up?
We take your unwanted junk and haul it away whether your items need to be recycled, donated, or handle with our bio-hazardous team. We come to your home or office, load up our truck with piles of trash that you want us to take. It's unnecessary to bring anything to the curb; show us where the junk is and we remove it.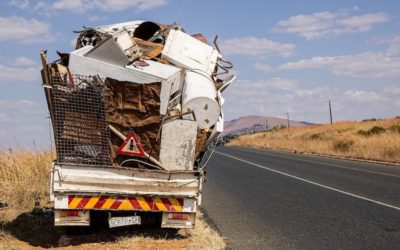 Recycle, Donate, or Dump
This isn't always the case with other junk removal companies that claim to handle junk responsibility. Many of these companies don't sort through your things to determine what needs to be recycled or donated. Instead, your items go straight to the dump regardless of what they are.
Qualifications
Also, be sure to check specific qualifications for what they do. Are they just some college kids trying to make a buck, or are they a legitimate junk pick up company with the proper credentials, especially for hazardous waste?
Aftermath
When we leave your home, we promise you'll be amazed at the amount of work done, including sweeping the area clean.
Bottom Line
Need fast, efficient junk pick up service? At The Junk Pirates, we can take anything—even hazardous materials. And unlike other junk companies, we can lift more weight than it takes for just two people.
Full-service Junk Pick Up Near You
We are in your area. When you call us to make an appointment, we can often be there on the same day. We practice no contact junk pick up by following COVID protocols. Just show us what junk you want to get rid of, and we'll throw it down the hatch removing it forever.
We have trucks and other equipment that can be used to remove the junk from your home or office. We offer professional services to help get your unwanted junk off your property and give you a clean, fresh look to your surroundings.
Whether you have large or small items, we can help with your removal. We offer free estimates and take care of all the paperwork. We are ready and available to provide you with a quick quote so that we can get your junk moved out and give you a fresh start.
We also provide service on Sundays so that we can be conveniently available to our customers. We are always there when it counts, whether it's an emergency or an ordinary day. We do everything possible to give our customers a safe and effective service. Whether you need a general or specialized service, we can help with your junk pick up needs.
Call us today at (417) 815-5865.